How Do I Get Solar Quotes Without Spam?
We here at Wildgrid are firmly anti-spam and realize the process of getting solar quotes needs a major overhaul. The solar process is stale - let's freshen it up together!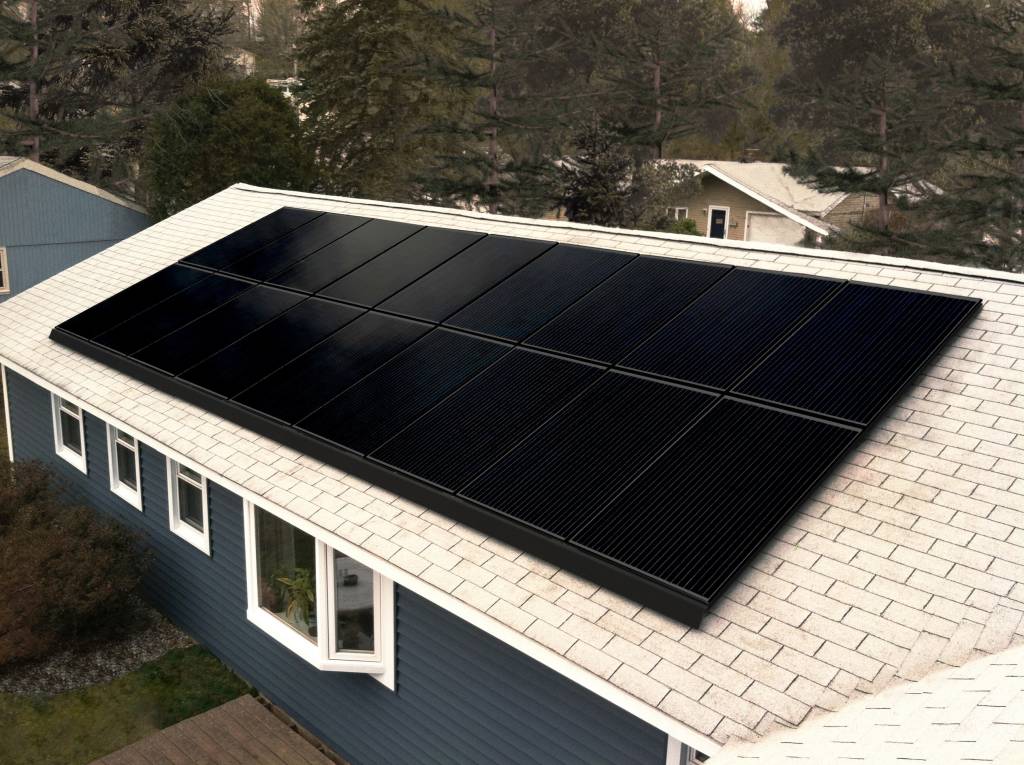 So you know you want solar, but after that it gets a little hazy. We get it. The process of finding solar panel quotes can be confusing. Not to mention the fact that the second you fill out an inquiry form it can often feel like one long slide into a flurry of spam calls and sketchy emails from solar companies you've never heard of.
We here at Wildgrid are firmly anti-spam and recognize that the process of getting solar panel quotes needs a major overhaul.
We're here to advocate for us Millennials and Gen Z folks who cringe at the sight of a phone call and recognize large companies with copy-and-paste tactics aren't getting us what we need. The solar process is stale - let's freshen it up together.
But before we walk you through what to expect during our process of getting you solar quotes easily and spam-free...
The problem with traditional solar quotes
f you've done any online research on solar, you've probably seen generic sites with a quick-fill form that promises instant solar quotes or everyone is qualified without knowing who you are. Traditional solar quotes are just casting the widest net possible without much thought to nuance, customer satisfaction, or folks who may be outside the mold of who these companies think can access solar.
Luckily, we're here to change that paradigm because everyone - regardless of race, income, or homeowner status - should have access to high-quality, affordable renewable energy... without their phone blowing up from companies that just want to make the next sale!
Here's our simple, spam-free process for getting you vetted solar quotes that makes sense for your unique situation.
First, sign up with Wildgrid
Take just a few minutes to register with us. (It's quick and easy!)
And remember: unlike other places that give solar quotes, we promise no spam, always.
We believe everyone deserves affordable renewable energy. So if you don't own a house or don't have a ton of extra cash stashed away, no problem! We'll still be able to connect you with a way to access renewable energy.
Once you sign up with Wildgrid, you'll create a profile that helps us understand your situation and unique energy needs. We'll consider factors like whether you rent or own, where you live, and any special design requests you might have.
We don't guarantee instant quotes because everyone's different. Beware of companies that use this in their marketing!
Here's a quick explainer about how we match you to a solar plan or provider.
Then, sit back and let us help you find the best solar option for you!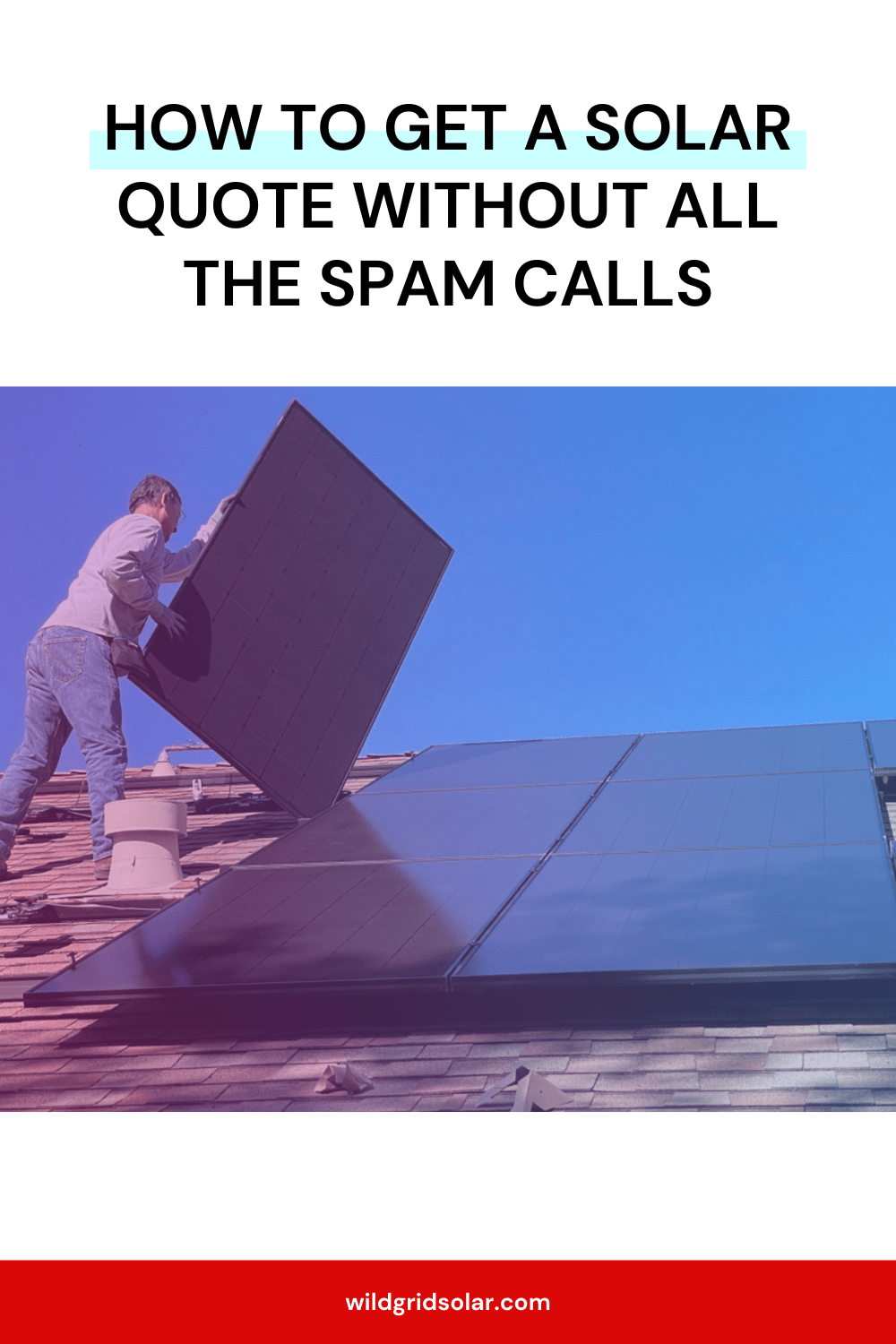 We'll refer you to great companies for solar quotes
The long and short of our solar quote guarantee is this: no solar spam calls + local gems only!
Spam is gross and rarely matches you with a company that you'll actually like. Like any other major decision you make, getting a solar quote is worth taking the time to do due diligence (or let us do it for you) rather than just choosing whoever comes to you.
Plus, working with local folks means you'll get the best customer service and follow-up help. Unlike large companies that often send representatives hours away from where they're located, local companies can provide local teams to help troubleshoot if problems should ever arise.
PS. We're not a solar company! Because of that, we advocate for you and remain vendor neutral throughout the process of getting you solar quotes.‍
Enjoy that sweet, sweet solar
Yes, finding solar quotes, choosing the option best for you, and getting access to renewable energy can really be that easy!
After matching you with a provider based on the type of solar best suited to your needs, we'll let them expertly install solar panels on your home/business or get you signed up for a solar plan.
Because of our vetting process, you can be sure the work will be done well. You'll be enjoying the benefits of renewable energy from a locally-owned, reputable company before you know it.
Sound good? We'd love to help you start the process.
We can't wait to help you curate a list of high-quality (totally un-spammy) solar quotes! Sign up or get in touch with any other questions you have.