What Really Happens During Solar Panel Installations?
Solar can seem confusing. So many wires and jargon-y terms and lots of potential costs… But the actual installation of a solar panel is actually pretty straightforward! Let's break it down.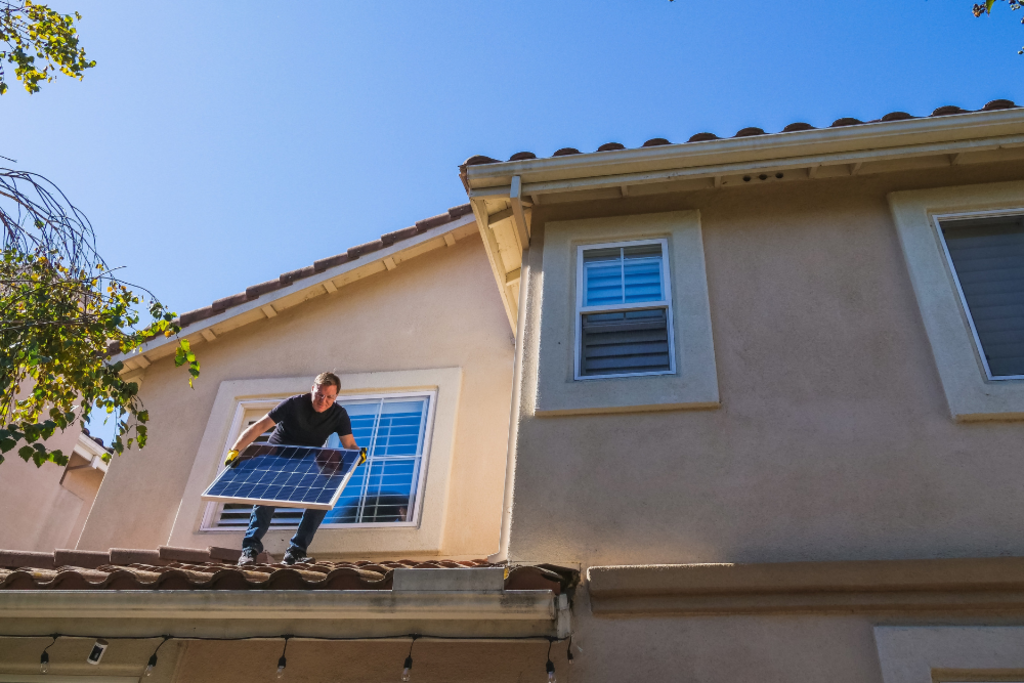 Solar can seem confusing. So many wires and jargon-y terms and lots of potential costs… But the actual installation of a solar panel is actually pretty straightforward!
Whether you're looking to decide if you can DIY solar panels or just want to know what your contractors are up to when they're hammering away on your roof, we've got you covered.
The know-how to install a solar panel is technical, but not necessarily complex or difficult and — however you get your solar power — it's good to have a basic understanding of what's going on.
Types of solar panels
The first thing to know about solar is there are quite a few options. From tiny solar panels hardwired to fairy lights to solar pergolas all the way up to fields of solar arrays, the options are almost endless.
Still, for roof installs we're talking about a few options:
Flush mount solar. This is the most simple (and therefore cheapest) option for installing solar. They're used on easy rooftop jobs and allow solar panels to just clip in place. There's a little bit of space underneath for airflow to keep the panels cool, but they're pretty dang… flush… to the roof.
Roof-ground mount solar. This is super similar to a flush mount but they can come adjustable to get the max amount of sun all year long! Sometimes they'll be installed with a solar tracker so your panels track the sun like happy little sunflowers! 🌻
If you can't make roof solar happen for whatever reason… there's always pole mount solar, which is what it sounds like: a big pole in the ground with a mount on top. Or try community solar!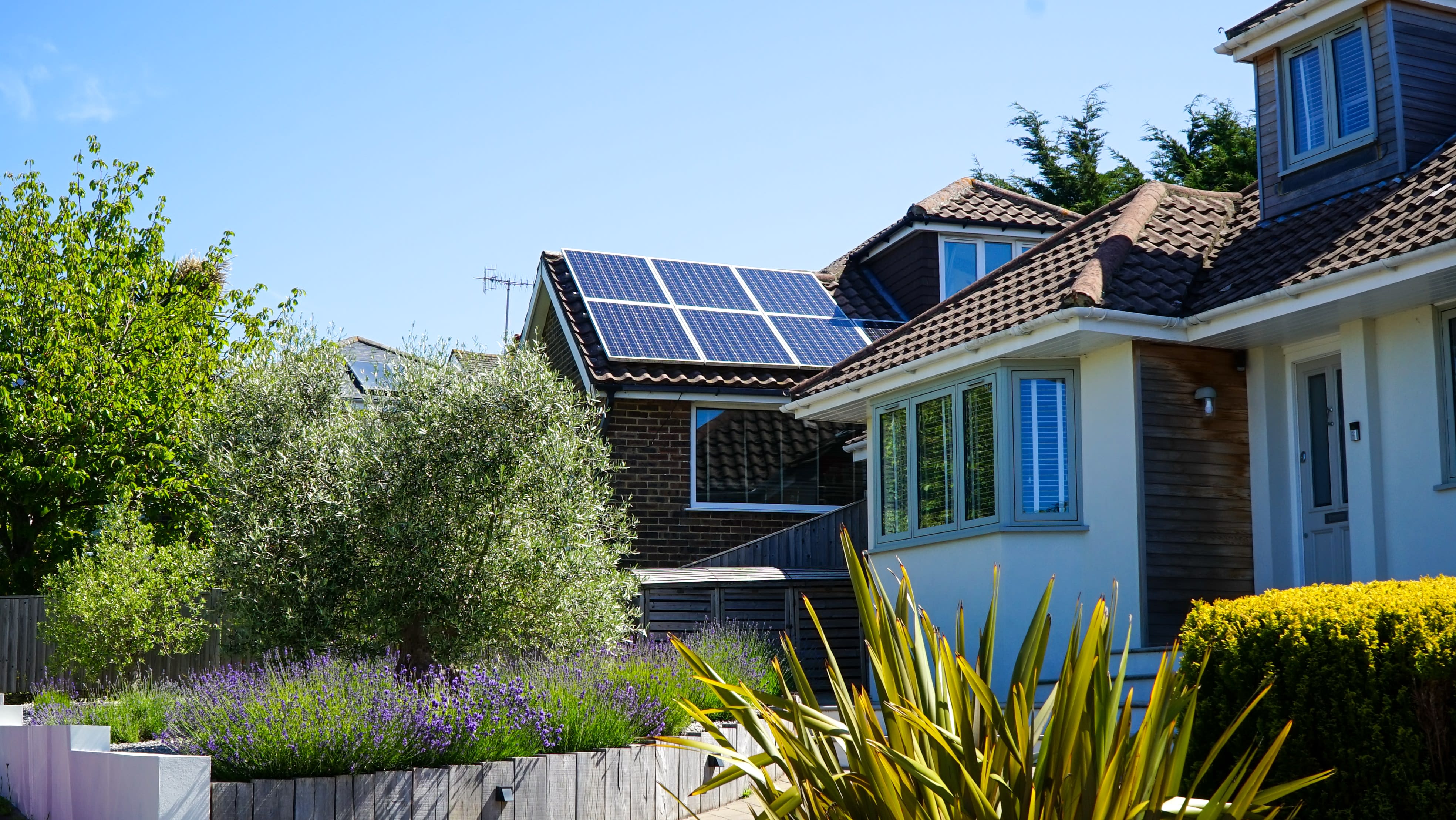 OK, let's install some solar
Let's explore the general steps taken to get solar installed on your roof. This is — of course — assuming a professional has come out to assess your location and found that the installation of solar panels will work for your situation.
Yes, we can help you find a non-spammy installer and money-saving rebates!
Once you've found your installer and gotten everything you need… we're off! All of this should take between one and three days, depending on the size of the installation, weather conditions, and other variables.
1. Install electrical wiring
Solar panels will require additional wiring to get it hooked up. This is the time that could be the most disruptive — installers will likely be in and out of your house to run wire that will eventually get your solar panels working!
2. Add mounts to support solar panels
This also includes prepping the roof — if it's a roof-mounted system — to make sure the shingles are in excellent condition and able to support your soon-to-be solar.
Once the roof is nice and pristine, the installers will install the mounts. Remember these guys? The flush or roof-bound options?
🔨 You'll hear them hammering away, getting you ever-closer to lower utility bills!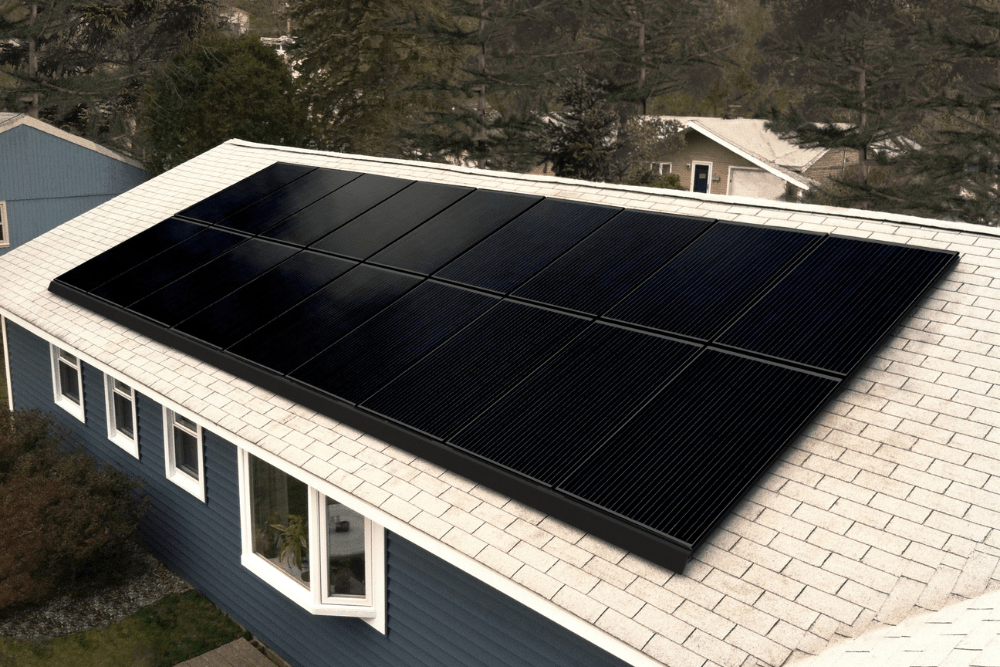 3. Install solar panels
Once the mounts are in place, it's pretty easy to just pop the solar panels in place. They're added to the mounts in such a way that even strong wind won't displace them.
4. Connect the system to solar inverter & get on grid
This part of the installation of solar panels is a little confusing if you're not used to working with electricity… The installation team will wire the panels to the inverter and then connect the inverter to your electrical panel.
The TL;DR: the solar panel installation team will connect your new solar panels to your current electric system so they can begin working.
While DIY solar is tempting, hiring the professionals can save you time and money from costly mistakes!
5. Connect solar inverter to solar battery (optional)
Finally, you may want to connect your new solar setup to a solar battery. This isn't necessary, but a battery can help you save extra energy you generate during sunny days to use at night or on cloudy days.
Solar batteries can be expensive, but are great to help you attain greater energy independence!
Read more about how solar batteries work.
---
Installing solar panels can be a great way to reduce your carbon footprint and save money on electricity bills. By working with vetted pros to install your solar panels, you can ensure your solar panels will work for many years to come!