Which Electric Car is Right for You? 18 Pros and Cons of Electric Cars
Gas-powered cars are on their way out! Here's what you need to know before making the switch to an electric vehicle.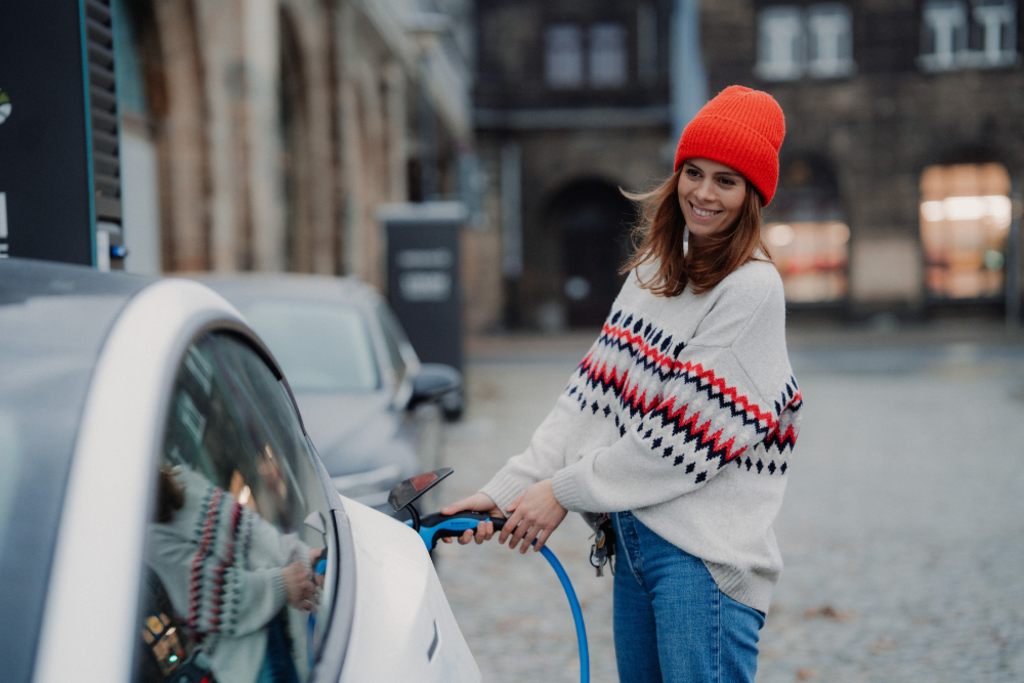 In 2022, ground transportation accounted for about 30% of the total greenhouse gas emissions produced by the United States. 2022 also saw the country's highest average retail gas price in history, peaking in July at just over $5/gallon.
Let's face it; gas-powered cars are just… not it anymore. So, what are the alternatives?
The most sustainable and cheapest form of transportation is – you guessed it! –  walking. Biking and public transport are close runners-up.
Unfortunately, many people live in unwalkable, car-centric cities with unreliable or inaccessible public transport systems. These are huge issues that need urgent addressing, no doubt about it; but, developing and implementing sustainable solutions won't happen overnight.
In the meantime, your best bet is an electric vehicle. Let's explore the pros and cons of each type of electric vehicle.
HEVs vs. PHEVs vs. BEVs: What's the Difference?
Under the umbrella term of "electric vehicles" or "EVs", there are three different types of cars. The right one for you depends on a number of factors, but let's start by getting to know the three kinds of electric cars:
🚙 Hybrid Electric Vehicles, or HEVs
Like conventional gas-powered cars, hybrid electric vehicles have an internal combustion engine and a gas tank. They also have an electric motor and an additional battery that is charged during transit by the engine and by regenerative braking.
💡
If you spend all your time on the road, and don't have a lot of flexibility, a HEV might be best suited for your lifestyle.
🔌 Plug-in Hybrid Electric Vehicles, or PHEVs
Plug-in hybrid electric vehicles also have an internal combustion engine, a gas tank, an electric motor, and an additional battery; however, the additional battery in a PHEV has a much larger capacity than that in an HEV. The plug-in hybrid electric vehicle can be charged directly via a plug-in as well as by the engine and by regenerative braking.
💡
If you tend to stay pretty local and want to drive electric, but don't want the stress of extra planning when you need to take a long trip, a PHEV might fit the bill.
🔋 Battery Electric Vehicles, or BEVs
Battery electric vehicles are the only fully electric option. They have no internal combustion engine or gas tank, and instead rely on one or more motors and a single, high capacity battery that must be charged by an external source in order for the car to run.
💡
If you are committed to 100% electric travel and think planning is the best part of long trips, a BEV is the car for you.
Each of these types of EVs has unique advantages and disadvantages. Let's break them down.
The Pros and Cons of Hybrid Electric Vehicles (HEVs)
HEVs are probably more common than you realize. While they may feel like new technology, they've actually been commercially available since the late 90s, and today, they're super popular.
Think about it: how many Priuses do you see every day?
Here is what you need to know about HEVs.
Pros:
⛽️ Great Fuel Efficiency: The ability to perform regenerative braking means that HEVs are able to capture some of the kinetic energy that you would otherwise lose when you slow down or stop. That energy can then be reused at low traveling speeds, which ultimately means you're getting more bang for your buck with each tank of gas.
(Bonus pro: regenerative braking = longer-lasting brakes! 💪)
🗺️ Range: As a consequence of their superior fuel efficiency, HEVs can take you much further on a single tank of gas than a conventional car can. On average, gas-powered cars can travel between 350 and 450 miles with each refuel, while HEVs can travel between 550 and 700 miles.
🏢 More Accessible: HEVs can be refueled at any gas station. Furthermore, because they don't need to be plugged in, you do not have to have a reliable source of electricity or access to charging equipment in order to get to where you need to go. (Not to mention, you don't need to remember to plug it in!). This makes HEVs the most hassle-free option, especially for people who don't live in houses.
Cons:
💨 Tailpipe Emissions: HEVs do have a smaller lifetime carbon footprint than gas-powered cars, but because they rely on a gasoline internal combustion engine, they still emit greenhouse gas emissions as you drive. Given the urgency to quell our production of GHGs, this is a pretty major con.
💰 Cost: While they are the cheapest EV option, HEVs typically cost between $1k and $3k more than comparable gas-powered cars. They also still need gas and all of the maintenance associated with gas-powered cars, which are both pretty hefty regular expenses.
🚦Longer Stopping Distances: Generally speaking, HEVs drive pretty similarly to gas-powered cars. But, the difference in technology does make for some changes – like longer stopping distances – that might take some getting used to.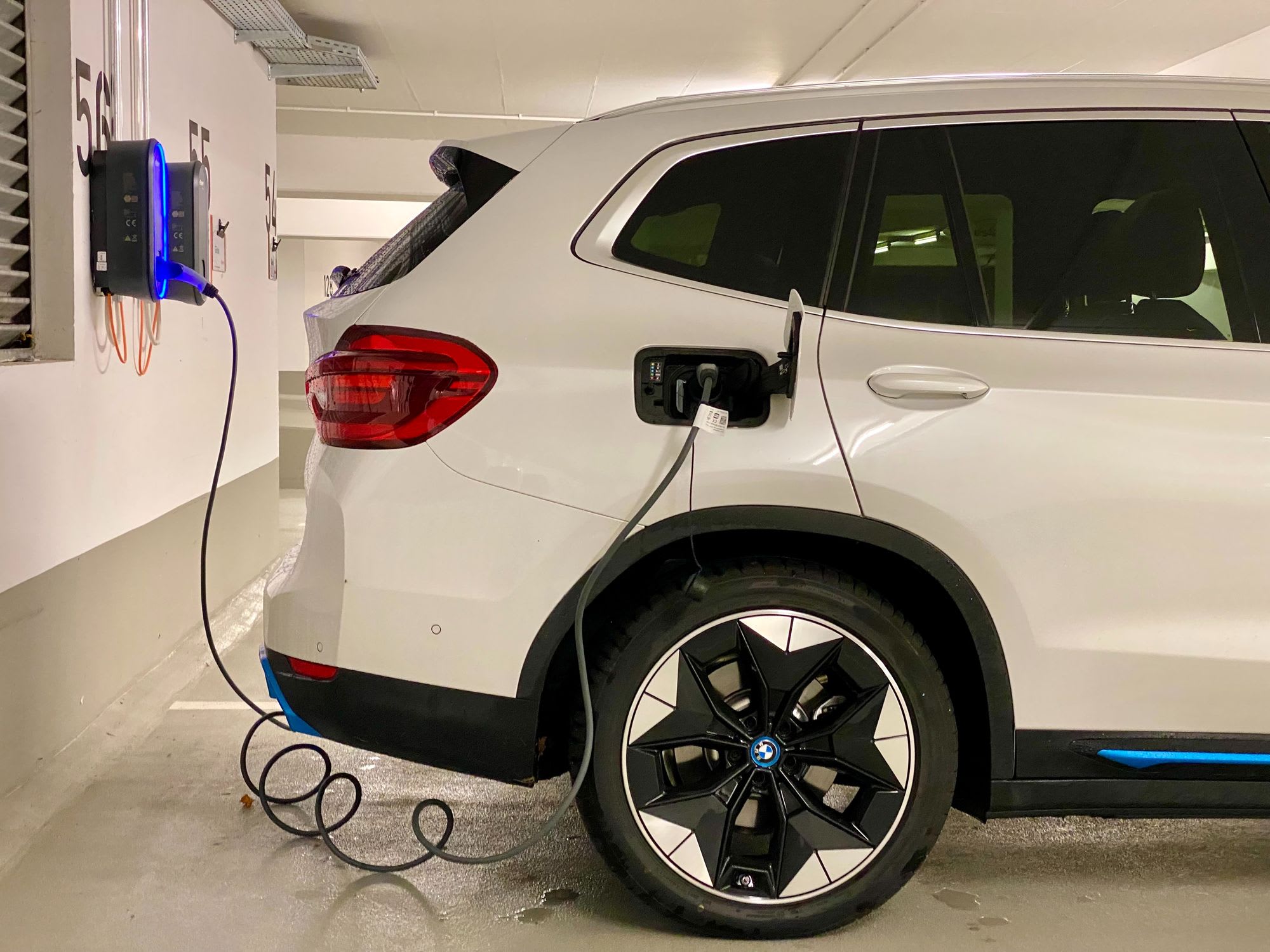 The Pros and Cons of Plug-in Hybrid Electric Vehicles (PHEVs)
The first mass-produced plug-in hybrids hit the market in the early 2000s.
Generally speaking, plug-in hybrids offer consumers a nice middle ground between standard hybrids and fully electric cars – they have all of the benefits of standard hybrids, and some of the perks of electric cars, but without some of the trickier commitments that come with owning a full-blown BEV.
Pros
⚡️ Fully Electric Local Travel: The larger, externally charged battery in PHEVs can provide between 20 and 40 miles of fully electric travel. This means that if your regular commute is pretty local, a PHEV can essentially act as a BEV.
🗺️ Fuel Efficiency and Range: PHEVs are not quite as fuel efficient as HEVs, thanks to the extra weight of the larger battery and the charging hardware. But, they still have gas-powered cars beat: on one tank of gas, PHEVs can travel between 450 and 550 miles. So, you get the benefits of a BEV for short trips, but when you want to really hit the road you can still fuel up at any gas station and get good value for the money you spend.
💸 Rebates: While they do cost a pretty penny more than gas-powered cars and HEVs, PHEVs qualify for various tax incentives and rebates that HEVs don't. This means prospective buyers can save as much as $7500 dollars on the purchase of a PHEV, which can help temper intimidating upfront costs.
Cons
💨 Tailpipe Emissions: Like HEVs, PHEVs still use gasoline, so they still contribute greenhouse gas emissions to the atmosphere. Because they have the capacity for all electric travel for short trips, they are less polluting that HEVs, but all this same: this is a serious con given the current state of our climate.
🔌 Plug Requirement: Technically, you can forgo plugging in your PHEV and just treat it like an HEV. But, to experience the true benefits of a PHEV, you'll want to plug it in, which requires regular access to either a personal charging set-up or a public charging station.
🧳 Reduced Cargo Space: Because PHEVs have more components than HEVs and BEVs, they tend to have the least amount of cargo space. This is probably not a huge deal for most people's day-to-day use, but it could become a nuisance on extended trips.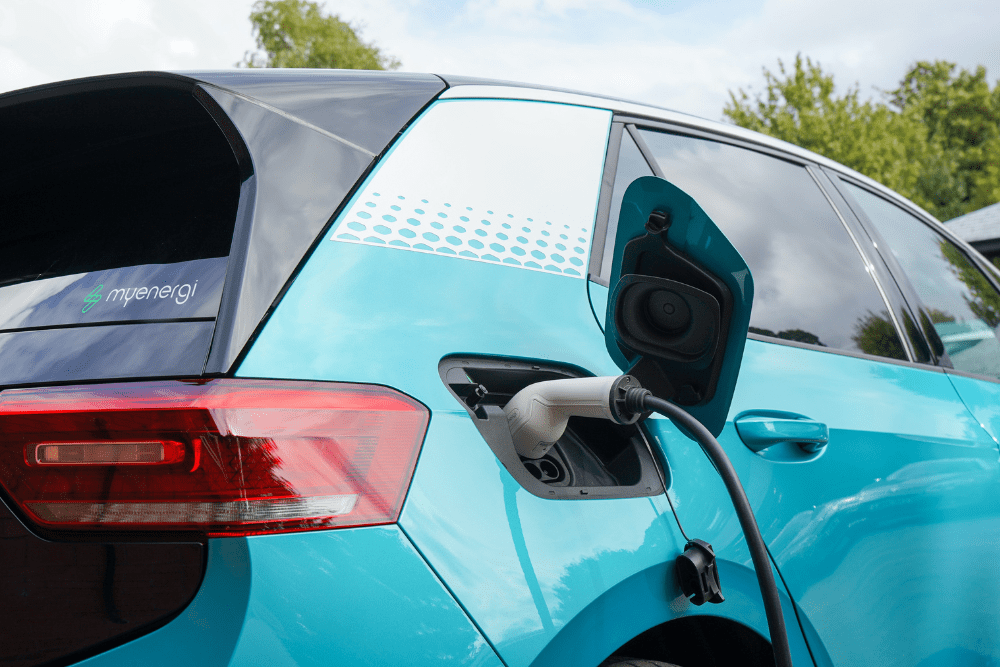 The Pros and Cons of Battery Electric Vehicles (BEVs)
While there were a few fully electric cars for sale during the early 2000s, BEVs didn't become mainstream until the 2010s. Now… they're everywhere. And for good reason!
A quick PSA before we move on: while it may seem like it, Tesla isn't the only company that makes BEVs. Other manufacturers make fully electric vehicles that are a little less splashy and a lot more affordable – the Nissan Leaf and Chevy Bolt come to mind.
Pros
🌞 No Tailpipe Emissions: Because of manufacturing and the way most electricity is made, the carbon footprint of a BEV is not zero. But it is a lot smaller than that of a gas car, and even a HEV or PHEV, thanks to the lack of tailpipe emissions. That's good for you, the planet, and the air quality in your neighborhood!
(Bonus Pro: an all electric ride means faster acceleration that doesn't make a sound 😎)
💵 Cheaper to drive: Electricity is cheaper than gas, so a BEV can significantly reduce the regular expenses that come with car ownership. Additionally, because the inner-workings of BEVs are less complex and have fewer moving parts, they require far less maintenance than cars with internal combustion engines. That translates to even more long-term savings.
🤑 Rebates: Yes, BEVs are the most expensive of the three EV options. But, just like PHEVs, they qualify for significant tax cuts and rebates, so don't rule them out!
Cons
⚠️ Range: BEVs have the shortest range of all of the vehicles discussed in this article, including gas cars. Typically, they only get between 150 and 350 miles of range with a single charge – and this number can be impacted by unusually high or low temperatures. This is not a big deal for everyday commutes, but it can make longer drives a little more daunting.
🔌 Plug Requirement: If you own a BEV, you're going to want access to you're own charging set up, because a full recharge can take a long time. 120V AC outlet, give you 2-5 miles of range per hour of charging, and 240 AC outlets give you 10-20 miles of range per hour of charging. The industrial chargers at public stations can give you as much as 60-80 miles in just 20 minutes, but using that type of charger too frequently can degrade your battery over time.
🛣️ Planning for Long Trips: Needing to find chargers and factor in charging time can be stressful on a long drive. Luckily, there are charging station apps that can analyze routes to tell you where you should stop and for how long; while these tools do make long routes with a BEV more than doable, you definitely won't get a traditional roadtrip experience.
So, what's the verdict? HEVs, PHEVs, or BEVs?
It really depends on your needs.
🛣️ If you spend all your time on the road, and don't have a lot of flexibility, a HEV might be best suited for your lifestyle.
🏘️ If you tend to stay pretty local and want to drive electric, but don't want the stress of extra planning when you need to take a long trip, a PHEV might fit the bill.
⚡️ If you are committed to 100% electric travel and think planning is the best part of long trips, a BEV is the car for you.
Remember, any degree of electrification is better than a gas car. Take a deep breath, walk or bike when you can, and get the EV that's going to work for you (bonus points if you can get it used!).
Want to drive electric? Use Wildgrid's free planning tool to learn more about what rebates and tax credits you might qualify for!